What Are The Aluminum Alloys Used in Cars
With the spread of energy saving and emission reduction concept, lightweight vehicles have been quickly promoted. Aluminum alloy is one of the lightweight materials for automobiles, most of which are 5xxx Al-Mg-Si aluminum alloy. They are often used as manufacturing materials for automobile wheels, engines, chassis, and automobile bodies.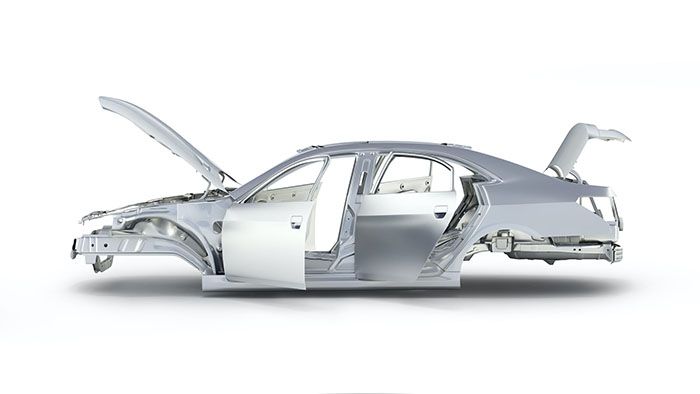 The benefits of lightweight automobile chassis in terms of fuel consumption and handling far exceed the lightweight of other parts. Automobile chassis, including steering system, suspension system, braking system and driving system, is an important component of a car, accounting for 30% of the entire car's weight.
The common aluminum alloy used in cars are mainly divided into 5xxx and 6xxx aluminum alloy for the car body and chassis:
1. After stamping, 5182 aluminum sheet has no cracks, and it is often used in car doors, car hoods, and car front and rear fenders.
2. 5083, 5754 and 5052 aluminum plate are the common alloys for automobile plates and air storage cylinder.
3. 5052 and 5083 aluminum plates are commonly used alloys for car doors.
4. Automobile wheels are mainly made of 6061 aluminum sheet, with a thickness ranging from 0.30-600mm and a width ranging from 150-2600mm. The lightweight of the wheel hub has been very mature.
5. The 5754 aluminum sheet for automobile fuel tanks has better corrosion resistance, good processing performance, excellent weldability, and easy processing and forming properties.
Original Source:https://www.autoaluminumsheet.com/a/what-are-the-aluminum-alloys-used-in-cars.html
Tags: aluminium alloy used in cars , 6061 aluminum sheet , 5182 aluminum sheet ,
Prev:What Are The Advantages of Cars Made of Aluminum
Next:What Are The Advantages of Aluminum Body Panels
Related Product
Related Blog
Related Application
Contact Form