ABS Aluminium Body Panels
What Is Auto Body Sheet
ABS(Auto Body Sheet) is also called automobile body panels, is specially used for punching sheet metal parts for passenger cars. The thickness is usually 0.8-1.8 mm and the width is 800-2200 mm.
The application of ABS plate in automobiles still has great potential. Its aluminization rate is still very low. It is a long process or almost impossible for the aluminization rate of automobile ABS plates to reach 60%, but it is completely possible to replace the thin steel plates used in vans and most special vehicles with aluminum, reaching 90% aluminum.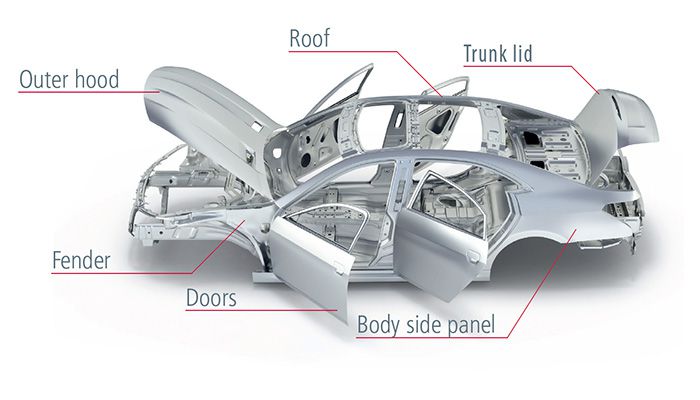 The Advantages of Aluminum Body Panel
1. Compared with the traditional body, the all-aluminum body structure is lighter and stronger, which is convenient for modular design. And the car body has larger space to have rich functions.
2. he body mass accounts for about 40% of the total mass of the car. For the lightweight of the vehicle, the lightweight of the auto body plays a decisive role.
3. Compared with steel, aluminum is easier to predict the result of a collision in the design process, so that it can fully consider the situation that may occur in the event of a collision,improving the safety of the vehicle.
4. The corrosion resistance of aluminum reduces the damage to the vehicle structure during the life cycle of the vehicle, thereby keeping good ability to absorb collision energy.
5. As we all know, the lighter the vehicle, the smaller the inertia force and the shorter the braking distance.
6. Aluminum body panels an ideal choice for high-end cars and electric cars.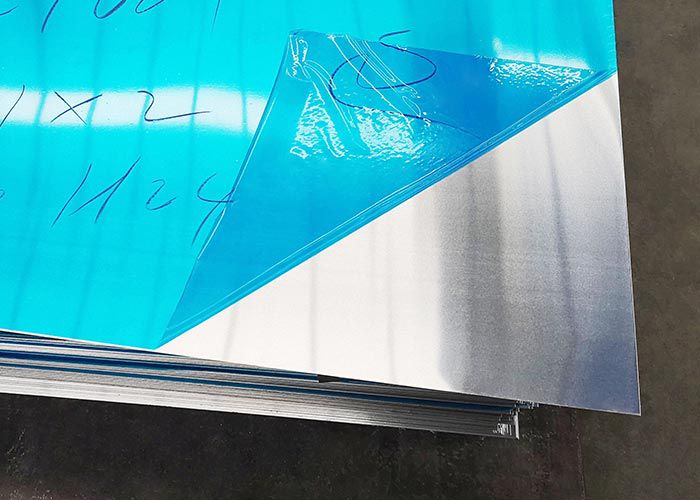 The Aluminum Alloy for Car Body
The car body includes car door, hood panel, truck lid, roof panel, fender, car lifter, interior panel,etc. To meet the requirements of different auto parts, the aluminum alloys for car body mainly have 2000, 5000 and 7000 alloy.
Frame part: It is the most stressed part of the car body, which is made of 2000 series or 7000 series alloy.
Outer panel: It is the secondary stress-bearing part of the car body, using 5000 series or 6000 series.
Car door: It uses 5000 or 6000 aluminum alloy.
Specification of Aluminum Alloys for Car Body
| | | | | | | | | | |
| --- | --- | --- | --- | --- | --- | --- | --- | --- | --- |
| Alloy | Si | Fe | Cu | Mn | Mg | Cr | Zn | Ti | Standard(wt%) |
| 5083 | 0.40 | 0.40 | 0.10 | 0.40-1.0 | 4.0-4.9 | 0.05-0.25 | 0.25 | 0.15 | GB/EN/ASTM |
| 5182 | 0.20 | 0.36 | 0.15 | 0.20-0.50 | 4.0-5.0 | 0.10 | 0.25 | 0.10 | EN/ASTM |
| 5754 | 0.40 | 0.40 | 0.10 | 0.50 | 2.6-3.6 | 0.30 | 0.20 | 0.15 | GB/EN/ASTM |
| 6061 | 0.40-0.80 | 0.70 | 0.1-0.40 | 0.15 | 0.8-1.2 | 0.04-0.35 | 0.25 | 0.15 | GB/EN/ASTM |
| | | | | |
| --- | --- | --- | --- | --- |
| Alloy | Tempers | Thickness(mm) | Width(mm) | Length(mm) |
| 5182 | O/H111 | 0.5-3.5 | 1200-2650 | 500-16000 |
| 5754 | O | 1.0-8.0 | 1200-2650 | 500-16000 |
| 5083 | H32 | 4.0-8.0 | 1500-2650 | 2000-12000 |
| 6061 | O, T4, T6, T651, F, H112 | 0.3-500 | 100-2800 | 500-16000 |
Original Source:https://www.autoaluminumsheet.com/application/abs-aluminium-body-panels.html
Tags: aluminium body panels , automobile body panels , aluminium alloy for car body ,
Prev:Aluminium Body Panels for Insider and Outer Car Door
Next:5083/5182 Aluminum Sheet for Trunk Lid
Related Product
Related Blog
Contact Form