5083/5182 Aluminum Sheet for Trunk Lid
What Is Trunk Lid
The car body is the main part of an automobile,having four car doors and the front and back panel. The four car doors refer to the left front door, the right front door, the left rear door and the right rear door, and the front and back panel refers to hood panel and trunk lid.
Since four car doors and the two panels are important safety parts and functional parts of the whole vehicle, there are certain requirements for strength. The car trunk consists of the car's rear body frame ,the spare tire cover located in the middle of the rear body frame and the truck lid on the top.
A combination of factors like environmental pollution, fuel economy, and longer new energy vehicle range leads to a trend that automobiles are bound to be lightweight. The trunk lid, as an automobile opening and closing module, is an important part of automobile lightweight. 5083 and 5182 aluminum sheet are the two common choices.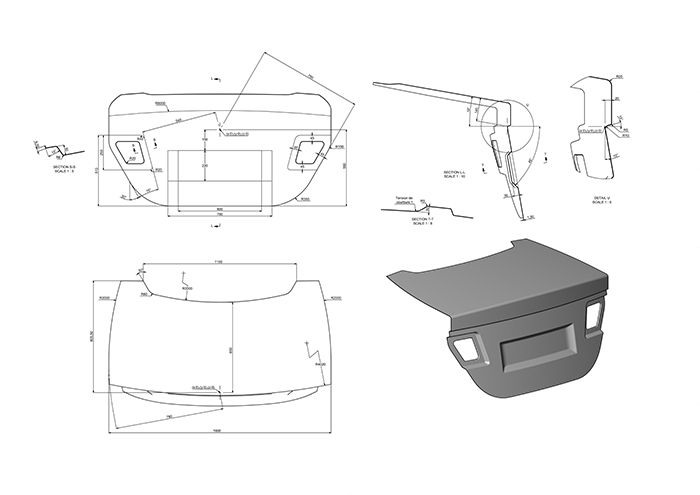 Why Choose Aluminum Trunk Lid
The trunk lid offer lightweight, easily removable protection for your cargo. For the value minded consumer, this durable trunk lid offers years of function and reliability.

Aluminum trunk lids are great because they are extremely light weight. The lighter weight of an aluminum trunk lid will put significantly less stress on your trucks suspension.

The light trunk lid makes itself much easier install and remove.
The Properties of 5083 and 5182 Aluminum Sheets
5083 aluminum sheet: The main alloying element of 5083 is magnesium, which has good forming performance, corrosion resistance, weldability, and medium strength. 5083 aluminum plate is often used for welding parts of ships, ships, vehicles, automobiles and aircraft plates. With the rapid development of transportation, 5083 aluminum alloy is more and more widely used in the automobile industry, which can reduce automobile energy consumption and make automobiles safer and more comfortable.
5182 aluminum sheet: 5182 aluminum plate belongs to the Al-Mg series alloy, which is a kind of anti-rust aluminum with a wide range of uses. Because the alloy contains a trace element Si, it has excellent welding performance, which can be used for gas welding, electric welding, seam welding and argon arc welding. It has good corrosion resistance and cannot be heat treated, but it has good cold workability and good processing and forming properties.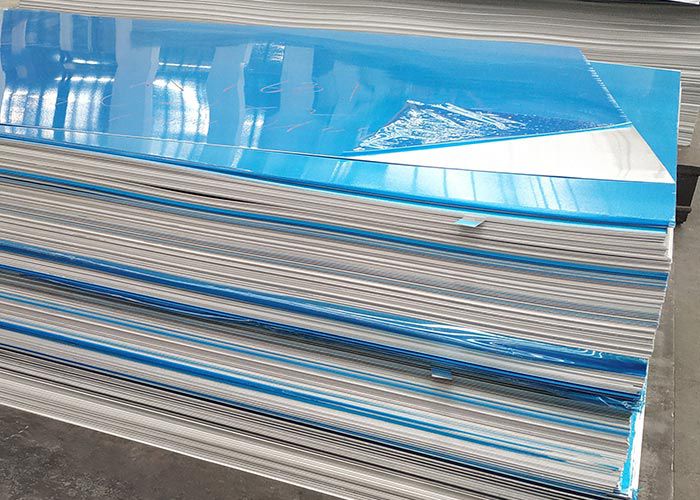 Advantages of Aluminum Plate for Trunk Lid
1. The aluminum body panels are of excellent wear esistance, corrosion resistance, good elasticity, good impact resistance.
2. It is of low density, reducing body weight and fuel consumption.
3. Aluminum is of high recycling value, which is economical and environmentally friendly.
Why Choose Haomei Aluminum Body Panels
1. Haomei Aluminum "1+1" and "1+4" equipment can realize mass production of automotive aluminum sheets in a short period.
2. With SMS six-high cold rolling mill equipment, it can produce ultra-wide aluminum plate of 2650mm.
3. The produced aluminum plate is of high flatness, and bright and clean surface, and the trunk lid produced by it has a beautiful appearance.
Specification of Alumium Sheet for Trunk Lid
| | | | | | | | | | |
| --- | --- | --- | --- | --- | --- | --- | --- | --- | --- |
| Alloy | Si | Fe | Cu | Mn | Mg | Cr | Zn | Ti | Standard(wt%) |
| 5182 | 0.20 | 0.36 | 0.15 | 0.20-0.50 | 4.0-5.0 | 0.10 | 0.25 | 0.10 | EN/ASTM |
| 5083 | 0.40 | 0.40 | 0.10 | 0.40-1.0 | 4.0-4.9 | 0.05-0.25 | 0.25 | 0.15 | GB/EN/ASTM |
| | | | | |
| --- | --- | --- | --- | --- |
| Alloy | Tempers | Thickness(mm) | Width(mm) | Length(mm) |
| 5182 | O/H111 | 0.5-3.5 | 1200-2650 | 500-16000 |
| 5083 | H32 | 4.0-8.0 | 1500-2650 | 2000-12000 |
Original Source:https://www.autoaluminumsheet.com/application/50835182-aluminum-sheet-for-trunk-lid.html
Tags: 5083 aluminum sheet , 5182 aluminum sheet , aluminium body panels ,
Prev:ABS Aluminium Body Panels
Next:The Automotive Aluminum for Inner And Outer Hood
Related Product
Related Blog
Contact Form