5182 Aluminum Body Panels
Why Choose Aluminum Body Panels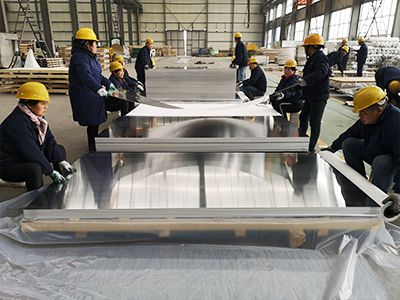 Aluminum alloy plays an important role in the automobile lightweight. The automobile lightweight can be roughly divided into three categories: car body lightweight, engine lightweight, and chassis lightweight. The purpose is to reduce the weight of the vehicle by using lighter materials under the premise of ensuring performance, so as to achieve the purpose of energy saving and environmental protection
What Is 5082 Aluminum Sheet
5182 aluminum sheet belongs to the Al-Mg alloy. It has good corrosion resistance, excellent weldability, good cold workability, and has medium strength. The welding performance of 5182 aluminum plate with gas welding, argon arc welding, spot welding and seam welding is very good.
The tensile strength of 5182 aluminum alloy is slightly better than 5052 and 5083 aluminum alloys, and so is its yield strength. It can not be heat treated, but has good cold workability and good processing and forming properties.
5182 alloy is often used for the can lids, outer plates and decks of ships, car body panels,etc. Haomei Aluminum can produce 5182 aluminum sheets in all tempers according to customer needs. The thickness range is 0.15-600mm, the width range is 20-2600mm, and the length is between 500-1600mm.
Specification of 5182 Aluminum Alloy Sheet
Chemical Composition

| | | | | | | | | | |
| --- | --- | --- | --- | --- | --- | --- | --- | --- | --- |
| Alloy | Si | Fe | Cu | Mn | Mg | Cr | Zn | Ti | Standard |
| 5182 | 0.20 | 0.36 | 0.15 | 0.20-0.50 | 4.0-5.0 | 0.10 | 0.25 | 0.10 | EN/ASTM |
Mechanical Properties
Alloy

Temper

Tensile Strength

Rm(Mpa)

Yield Strength

Rp0.2(Mpa)

Elongation at Break

A80%

Uniform Elongation

Ag(%)

Plastic Strain Ratio

Strain Hardening

Exponent

Yield Tensile ratio

Rp/Rm

5182

O/H111

≥270

120-160

≥23

≥20

≥0.6

≥0.26

≦0.6
Size
| | | | |
| --- | --- | --- | --- |
| Alloy | Temper | Thickness(mm) | Width(mm) |
| 5182 | O/H111 | 0.5-3.5 | 1200-2650 |
Advantages of 5182 Aluminum Body Panels
1. It has good anti-rust performance and has a wide range of uses.
2. It has a small amount of Si, having excellent welding performance and a low tendency to crack during welding.
3. It is of excellent corrosion resistance, high tensile strength and high yield strength.
4. The surface of Haomei aluminum plate is of no defects and of flat shape.
5. Its energy absorption of the aluminum plate is twice that of the steel plate, which is beneficial to reduce the head injury of the car to the pedestrian during the collision.
Application of 5182 Aluminum Sheet
1. Car door: The car door provides a passage for the driver and passengers to enter and exit the vehicle, and reduce side impacts and protect the passengers. 5182 aluminum sheet is often used as the inner plate of the car door.
2. Fender: It refers to a kind of covering parts on motor vehicles and non-motor vehicles. It conforms to fluid mechanics, reduces the drag coefficient, and makes the vehicle run more smoothly. The fender making material should have weathering resistance and good molding processability. 5182 aluminum alloy fully meet the requirements of the fender.
3. Hood Panel: Most automobile hood outer panels are made of traditional steel plates, and their quality does not meet the needs of lightweight development. 5182 and 5083 aluminum alloy are often used for the hood panel.
4. Truck lid: It also has other names like tonneau cover and truck cap. 5182 aluminum sheet is also used for this part.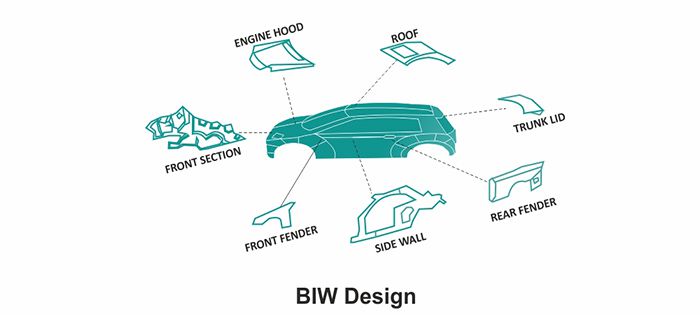 Why Choose 5182 Aluminum Body Panel
1. Haomei automobile body panel is of beautiful appearance, good forming performance, high safety factor, and obvious curing effect of baking paint.
2. Haomei Aluminum has obtained the ISO/TS16949:2009 quality management system certification issued by the SGS certification body to meet the needs of aluminum in the automotive field.
3. Haomei Aluminum adopts multiple filtration processes including glass cloth filtration, ceramic tube filtration and foam ceramic filtration to screen out impurity particles to ensure that its products is free of impurities.
4. The surface of the 5182 aluminum plate has no peeling, bubbles, surface roughness and local mechanical damage.
5. It has 6 semi-continuous casting production lines, 10 continuous casting and rolling production lines, and 44 other large-scale processing equipment, with an annual output of 450,000.
Original Source:https://www.autoaluminumsheet.com/product/5182-aluminum-body-panels.html
Tags: 5182 aluminum alloy , aluminum body panels , 5182 aluminum sheet ,
Related Blog
Related Application
Contact Form