5083 Aluminum Sheet for Bus Boy Panel and Car Roof
Why Choose 5083 Aluminum Sheet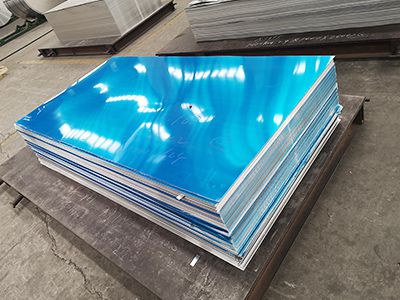 The need to reduce the weight of automobiles has been increasing year by year due to fuel efficiency regulationsresponding to environmental issues. Since the 1980s,there has been a gradual increase in the use of aluminum sheets for automotive body panels, car structural parts, car chassis,etc.

5083 aluminum sheet is the most widely used anti-rust aluminum. It is of high strength, high fatigue resistance, high plasticity and corrosion resistance and good welding performance. It can't be strengthened by heat treatment.

Haomei Aluminum strictly controls the product process of 5083 aluminum sheet. Through alloy composition determination, melting and casting process optimization, homogenization heat treatment and rolling process test, its performance can fully meet the requirements of such applications like automobiles, ships, molds,etc.
Specification of 5083 Aluminium Sheet
Chemical composition
| | | | | | | | | | |
| --- | --- | --- | --- | --- | --- | --- | --- | --- | --- |
| Alloy | Si | Fe | Cu | Mn | Mg | Cr | Zn | Ti | Standard(wt%) |
| 5083 | 0.40 | 0.40 | 0.10 | 0.40-1.0 | 4.0-4.9 | 0.05-0.25 | 0.25 | 0.15 | GB/EN/ASTM |
Mechanical Properties
Alloy

Temper

Thickness(mm)

Tensile Strength

Rm(Mpa)

Yield Strength

Rp0.2(Mpa)

Elongation

A50(%)

5083

H32

4.0-8.0

≥215

305-385

≥12
Size
| | | | | |
| --- | --- | --- | --- | --- |
| Alloy | Temper | Thickness(mm) | Width(mm) | Length(mm) |
| 5083 | H32 | 4.0-8.0 | 1500-2650 | 2000-12000 |
Advantages of 5083 Aluminum Plate
1. It features low density and high strength, which is special for marine aluminum plates, tank truck, large vehicles.
2. 5083 aluminum sheet is corrosion-resistant, durable, economical and environmentally friendly.
3. In the production process of 5083 aluminum plate, Haoemi Aluminum added a small amount of Be, which reduced the tendency of ingot cracking and improved the surface quality of the rolled plate.
4. The surface of the aluminum plate has no oil spots, no waves, no scratches, no roll marks, no burrs, and of neat trimmings.
The Uses of 5083 Aluminum in Cars
Bus body panel: It is a thin plate covering the outer surface of the bus body frame. Along with the requirements of environmental protection and energy saving, bus body panels is also being light weight.
Fuel tanks: Aluminum alloy fuel tanks can not only meet the strength requirements, but also have a great advantage in corrosion resistance compared with iron and other new materials. It has become the first choice for large passenger cars and heavy trucks with high fuel consumption and high fuel quality requirements.
Automobile roof or car top: It is the portion of an automobile that sits above the passenger compartment, protecting the vehicle occupants from sun, wind, rain, and other external elements.
Air storage cylinder: The surface of the aluminum air storage cylinder is easy to naturally form a dense and firm protective film, which can protec the body of the air cylinder from corrosion and extend the service life.
Ship parts: 5083H116/H321/H112 are commonly used for the hull of yachts, cruise ships, fishing boats,etc.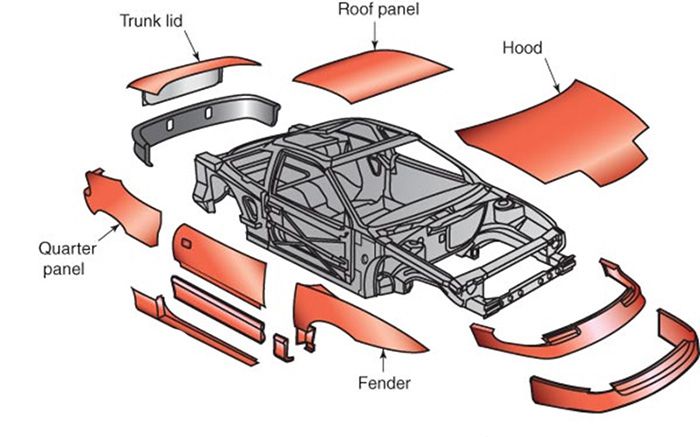 Aluminum 5083 Price
The aluminum 5083 price consists of aluminum ingot price and processing fee. The processing fee is related to the input cost of aluminum plate manufacturers. Different tempers and different specifications also have some effect on its price. If there is any need, welcome to leave message below.
Why Choose Haomei
1. 1+4 hot continuous rolling production line with annual production capacity of 450,000 tons can fully meet the special requirements for automobile aluminum, marine aluminum and aircraft aluminum.
2. Haomei Aluminum has obtained ISO/TS1694:2009 issued by the SGS(the global inspection, appraisal, testing and certification organization).
3. Haomei Aluminum have close cooperation with domestic labs and professors to develop the production and process technology for automobile panels such as cooling speed control technology.
Original Source:https://www.autoaluminumsheet.com/product/5083-aluminum-sheet-for-bus-boy-panel-and-car-roof.html
Tags: 5083 aluminum sheet , uses of aluminium in cars , aluminium 5083 price ,
Related Blog
Related Application
Contact Form