5083 5754 Auto Body Panel
Aluminum is the top structural material with the highest cost performance for manufacturing electric vehicles, coupes and other vehicles. Aluminum sheets are mainly used in automobiles on engine hoods, trunk lids, roof panels, side panels, fenders, doors and floors. The aluminum sheets for auto body panel are mainly 6016-T4/T4P, 6111-T4/T4P, 6014-T4/T4P, 6451-T4/T4P, 5182-O and 5754-O.
5754 aluminum sheet belongs to the Almg3 and the magnesium alloy content is higher than that of the 5052 aluminum plate, so its strength is also higher. 5754 aluminum alloy has the characteristics of medium strength, good welding performance and excellent processing and forming performance, and has many applications in the field of automobile manufacturing.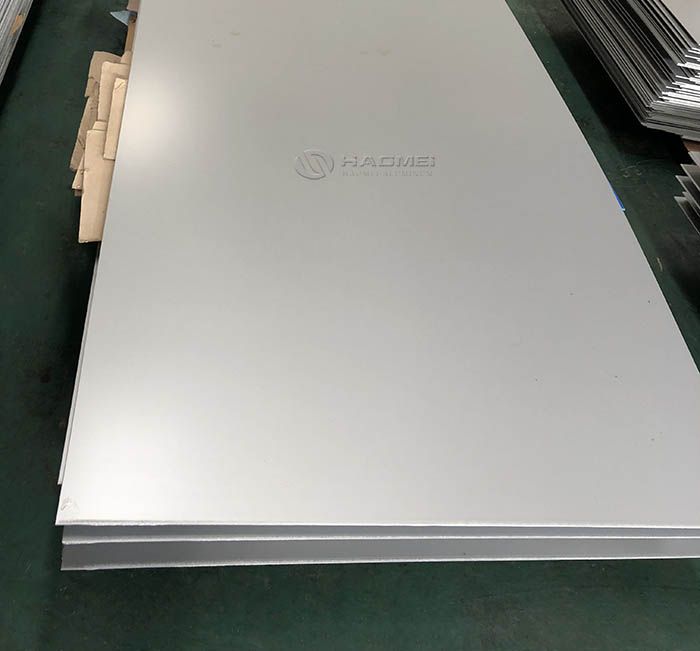 In order to reduce production costs and improve efficiency, the aluminum processing industry is also exploring the feasibility of producing the automotive aluminium sheetsby continuous casting and rolling (CC). In this method, a hot rolling mill is arranged behind the continuous casting machine, and the continuous casting slab is rolled and deformed in the hot rolling mill before being cooled below the recrystallization temperature.
The 5754 aluminum alloy produced by the CC method can meet the requirements of automobile companies in terms of mechanical properties, corrosion resistance, welding properties, and formability.
In order to solve the problem of aluminum alloy forming, the industry has developed a thermoforming process, which is to heat the aluminum alloy plate to a certain temperature, significantly improve its plasticity, and then use it to manufacture parts with complex shapes. The 5083 aluminum sheet is used in Honda's Legend premium passenger car by balloon thermoforming. 5083-O and 5083 h321 are often used.
The strength, toughness and fatigue strength of forged aluminum alloy wheels are significantly better than those of cast aluminum alloy wheels, and it also has the advantages of good corrosion resistance, accurate size, small processing amount, and strong performance reproducibility.
5083-O aluminum is the most commonly used wrought aluminum alloy in wheel forging. 5xxx forged aluminum alloy wheels have high corrosion resistance and are suitable for manufacturing wheels working in extreme environments. Welcome to leave message below to inquire what you need.
Original Source:https://www.autoaluminumsheet.com/a/5083-5754-auto-body-panel.html
Tags: automotive aluminum sheet ,
Prev:Al 5754 5083 for Vehicle Body Panels
Next:Aluminum 6061 6016 for ABS Auto Body Parts
Related Product
Related Blog
Related Application
Contact Form