Al 5754 5083 for Vehicle Body Panels
In order to realize the lightweight and environmental protection of automobiles, the simplest and most important way is to reduce the weight of the automobile itself, thereby reducing the materials used in automobiles, realizing energy saving, emission reduction and fuel consumption reduction.
For lightweight materials, plastics are not recyclable, and not conducive to environmental protection and sustainable development, which limits their wide-scale application in the automotive industry, while aluminum-magnesium alloy materials can be completely recycled, and have high strength and good formability, which makes it a good choice for the automotive industry.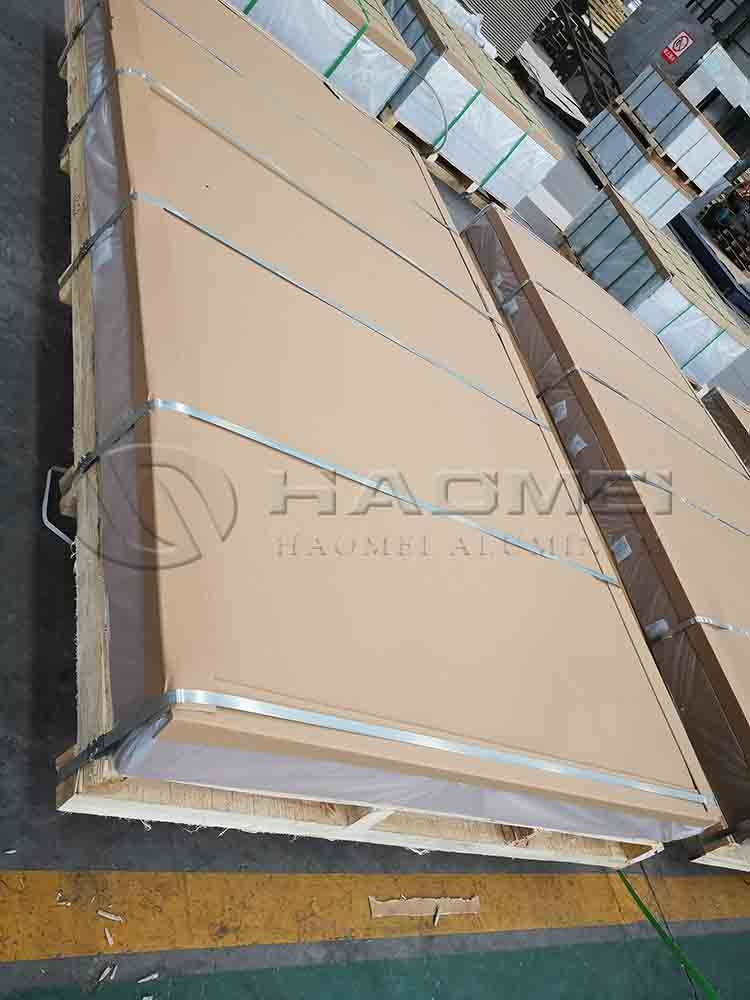 The vehicle body panes are divided into inner panel and outer panel. The performance requirements of the outer panel are high, and the production is difficult. Typical representatives of conventional ABS alloys are: 2002-T4, 21187-T4, 2036-T4, 2037-T4, 2038-T4, 5182-O, 6009-T4, 6010-T4, 6015-T4, 6016, 6111, 5754, etc.
The 5754 aluminum plate belongs to the Almg3 series, and the magnesium alloy content is higher than that of the 5052 aluminum plate. Its common tempers are Al 5754 h111, h22 and O. It has good rust and corrosion resistance, no color difference on the anodized surface, excellent processing performance, excellent corrosion resistance, high fatigue strength, high weldability and medium static strength.
5754 aluminum sheet is mostly used in door panels, engine covers, or trunk covers. However, the price of 5754 aluminum plate is much higher than that of traditional galvanized steel plate, so it is rarely processed and manufactured in middle and low-end cars, and we can only see its application in the high-end vehicles.
5083 cast aluminum plate is a typical 5XXX series alloy, and it is also a typical automotive aluminum sheet. It has excellent weldability, corrosion resistance, processing and forming performance and low temperature performance. Among Al-Mg series alloys, it has medium strength properties. The strength of the welded joint can be equal to that of the base material in the annealed state, and it has reliable corrosion resistance.
The mechanical properties of the 5083 alloy increase evenly with the decrease of temperature, and so does the fracture toughness. It is a good alloy for automobile panels, especially suitable for welding sheet metal inside and outside of commercial vehicles, various special vehicles, and semi-trailers.
For example, the tank body of the aluminum alloy semi-trailer produced by Chinese manufacturers is made of 6mm 5083 aluminum sheet. The front and rear heads are 7mm 5083 cast aluminum plate. On the premise of ensuring the quality, the weight of the body is greatly reduced, and the whole weight is only 7600kg (the self-weight of a common steel structure 3-axle liquid tank truck is about 11 000 kg). At the same time, compared with the carbon steel tank, the service life of the aluminum alloy tank truck is much extended.
Original Source:https://www.autoaluminumsheet.com/a/al-5754-5083-for-vehicle-body-panels.html
Tags: 5754 aluminum ,
Prev:ASTM B209 Alloy 5052 5454 for Aluminum Car
Next:5083 5754 Auto Body Panel
Related Product
Related Blog
Related Application
Contact Form