5754 5454 Alloy for Aluminum Car Frame
Automotive aluminum is the most cost-effective top structural material for manufacturing electric cars, passenger cars and race car. Its weight loss effect is outstanding and can significantly reduce greenhouse gas emissions. Besides, it is highly recyclable. Lightweight can also reduce the cost of power batteries for new energy vehicles.
ABS panel is divided into two types: inner panel and outer panel. The performance requirements for outer panels are high and production is difficult. Typical representatives of conventional ABS alloys are: 2002-T4, 21187-T4, 2036-T4, 2037-T4, 2038-T4, 5182-O, 6009-T4, 6010-T4, 6015-T4, 6016, 6111, 5754, etc.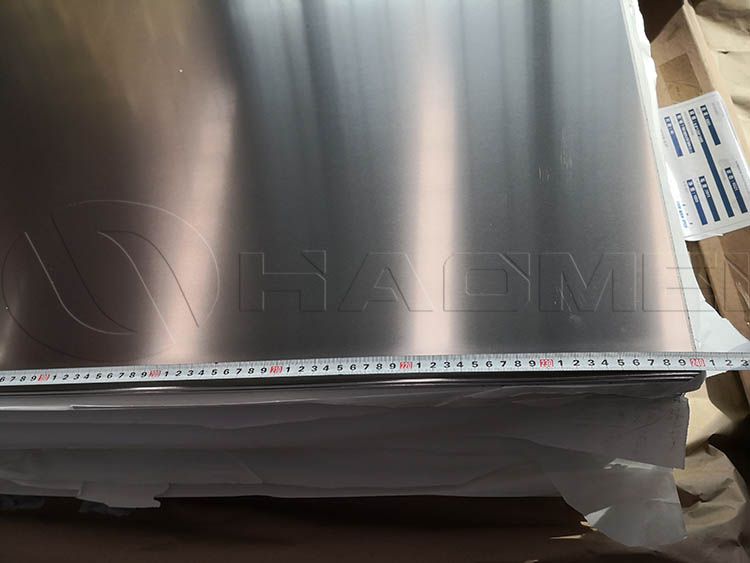 5754 aluminum alloy is used in the manufacturing of inner door. It has the advantages of high strength, good plasticity, high specific strength, good welding performance, strong temperature resistance, good corrosion resistance, and high fatigue resistance. Aluminium 5754 h22 is often used.
It seems almost impossible to create a new ABS aluminum alloy system at present. The only way is to optimize the composition of the alloy based on the existing 6xxx series alloy and create an ABS outer plate alloy with better overall performance than the 6016 alloy.
Based on the existing 5xxx series alloys, we will create an inner plate ABS alloy with better overall performance than 5754. At the same time, the new alloy should have a better cost performance.
The engine is considered the "heart" of the car, and its mass generally accounts for 20-30% of the entire vehicle. For engine aluminum, you can choose 5454 thin aluminum sheet.
5454 aluminum plate has high strength, high corrosion resistance, good plasticity and good formability. The strength of 5454 aluminum sheet is about 20% higher than that of 5052 aluminum plate. 5454 aluminum plate is also widely used in pressure vessels, marine facility pipelines, automobile wheels, oil tankers. 5454 h32 is a common temper.
5xxx aluminum alloy is the most commonly used deformed aluminum alloy in wheel forging, mainly including: 5052-O, 5154-O, 5454-O, 5083-O, 5086-O. 5xxx forged aluminum alloy wheels have high corrosion resistance and are suitable for working in extreme environments.
In recent years, aluminum alloy for cars have come in a variety of specifications. Some new aluminum alloys have good stamping properties, weldability and corrosion resistance, and have certain strength and stiffness. They are suitable for manufacturing load-bearing components with high stiffness such as the aluminum car frame. Haomei Aluminum can offer customers 5xxx and 6xxx aluminum alloys for the vehicles. Welcome to leave message below to inquire what you need.
Original Source:https://www.autoaluminumsheet.com/a/5754-5454-alloy-for-aluminum-car-frame.html
Tags: automotive aluminum ,
Prev:What Is Aluminum Used for in Cars
Next:5182 6101 Materials for Car Body Panels
Related Product
Related Blog
Related Application
Contact Form