5000 Series Aluminum Sheet for Car Body Panel
A trend in automobile manufacturing now is to use aluminum and other materials to manufacture large covering panels in the body to reduce the weight of the vehicle, such as aluminium trunk, hood, roofs, doors,etc. In vehicles such as the Audi A6, Renault Laguna ii, Peugeot 307 and Opel Vette C, their hoods are made of aluminum. There are many manufacturers that have introduced aluminum alloys into the production of car body structural parts, and even use aluminum alloys to make the entire car body.
At present, the all-aluminum body of automobiles mainly chooses 5000 and 6000 series aluminum alloys, which are of low density, good tensile strength and fatigue resistance. They can achieve higher strength at a weight far lower than steel. In 2020, the aluminization rate of North American automobile hoods was close to 75%, and the aluminization rate of doors, trunk lids, and roofs exceeded 25%.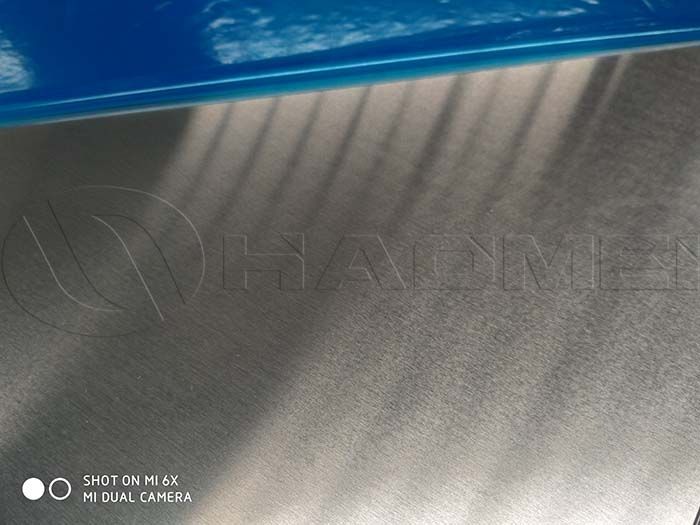 5000 series aluminum alloy is an aluminum alloy that cannot be strengthened by heat treatment. It has the characteristics of medium strength, good corrosion resistance, good processing performance and good welding performance.
In the Al-Mg alloy, Mg is dissolved in the aluminum matrix, forming a solid solution strengthening effect, which makes the alloy have the advantages of ordinary carbon steel plates in terms of strength, formability and corrosion resistance. It can be used for complex shapes such as automobile inner panels.
"Four doors" means four car doors and "two covers" means the hood and trunk lid, which are the parts of the car that are easily damaged. The aluminum alloy used in the "four doors and two covers" is 5182 aluminum alloy. Since the 5182 aluminum plate has excellent deformability, it can absorb the impact very well when it is hit by external forces, protecting the driver and passengers to a great extent. Therefore, The four doors and two covers are made of 5182 aluminum sheet, which is safer.
With the development of automobile lightweighting, 5754 aluminum alloy, as a typical Al-Mg alloy, has been widely used in the automotive field due to its medium strength, good processability and corrosion resistance. It is mainly used in the automobile body structural parts and inner panels.
The Al 5754 produced by the continuous air cushion quenching production line have a relatively uniform structure, and the fine grains are conducive to stamping, which greatly meets the strict requirements for aluminum plates for automobile body parts, so it has become a popular choice for the production of automotive aluminum sheets.
Original Source:https://www.autoaluminumsheet.com/a/5000-series-aluminum-sheet-for-car-body-panel.html
Tags: automotive aluminum sheet ,
Prev:Why Is Aluminum Alloy Used for Automobile Hood
Next:Auto Body Metal Aluminum 5052 5083
Related Product
Related Blog
Related Application
Contact Form