3003 aluminium alloy for Car Battery Shell
Why Choose Aluminum for Car Battery Shell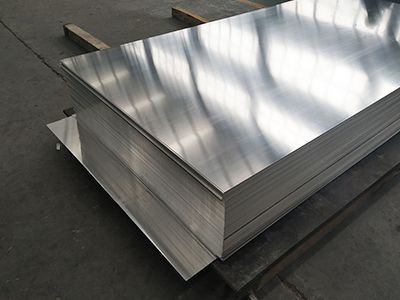 The power battery system is the core driving force of electric vehicles. It is composed of battery modules, electrical systems, thermal management systems, battery management systems, housings and other parts.

The main function of the car battery shell is to carry and protect the battery module, and it needs to meet mechanical requirements such as strength, rigidity, and collision safety. The battery shell material usually chooses 3003 aluminum alloy. It can increase the conductivity of the power battery and contributes to the lightweight of car battery.
What is 3003 Aluminum Sheet
3003 aluminum alloy for car body is a typical Al-Mn alloy. Its main alloy elements have Mn, Cu, Mg, Si, Fe, etc. These five alloys play different roles in it. For example, Cu and Mg improve strength and hardness. Mn improves corrosion resistance, Si can enhance the heat treatment effect of magnesium-containing aluminum alloys, and Fe can improve high-temperature strength.
It has good formability, good corrosion resistance and weldability. It is often used to make power battery shells in lightweight automobiles, cookware, food storage devices, tanks and silos on transportation equipment, metal sheet pressure vessels and pipes.
Specification of 3003 Aluminum Plate
| | | | | | |
| --- | --- | --- | --- | --- | --- |
| Alloy | Tempers | Thickness(mm) | Width(mm) | Length(mm) | Application |
| 3003 | F,O,H12,H14, H16, H18,H22,etc. | 0.2-500 | 20-2650 | 500-16000 | Silo, car heat shield, car battery shell |
Performance Comparison of Common Grades of Aluminum Alloy
Alloy

1060

2024

3003

5052

6061

6063

7075

Formability

High

Medium

High

High

Good

Good

Poor

Weldability

High

Poor

High

Good

Good

Good

Poor

Processability

Medium

High

Medium

Medium

Good

Good

High

Extrudability

Good

Poor

Good

Poor

High

High

Poor

Corrosion resistance

High

Poor

High

High

High

Good

Medium

Anodizing effect

Good

Good

Poor

High

Good

Good

Poor

Conductivity

MS/m

34.5

19.7

24.4

18

28.7

27.8

19.1

Thermal Conductivity

W/mK

229

134

155

126

193

187

130

Tensile Strength

Mpa

80-120

(H12 temper)

360-435

(T3)

120-160

(H12)

210-260

(H32)

290

(T6)

230

(T6)

540

(T6)
Applications of 3003 Aluminum Sheet
1. 3003 aluminum wide plate: bus skins, silos, curtain wall panels, roof panel,etc.
2. Hot-rolled 3003 aluminum sheet: power battery shell, automobile heat shield, fuel tank, water tank, automobile anti-skid plate, battery cover plate, automobile interior, signs, cans, medical equipment, etc.
3. 3003 aluminum foil sheet: electronic foil, honeycomb material, container foil, aluminum foil tray,etc.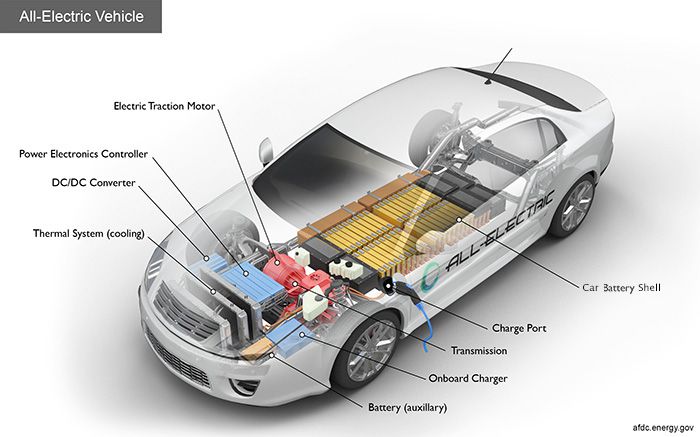 The Advantages of 3003 Aluminum Alloy
1. It has excellent forming characteristics, high corrosion resistance, good weldability and electrical conductivity.
2. It has good plasticity and pressure resistance.
3. 3003 aluminum plate has low density and light weight, which can reduce the weight of the whole vehicle and improve the endurance of the vehicle.
4. It is of strong impact resistant, which is not easy to break and leak, and can meet the strength and rigidity requirements of the power battery shell.
Why Choose Haomei 3003 Aluminum Sheet
1. Haomei Aluminum can produce 3003 ultra-wide and ultra-thick aluminum plates, without internal stress and no deformation during cutting. The width can reach 2650 mm and the thickness can reach 500 mm.
2. 3003 aluminum alloy for car battery shell is our best selling product with mature technology, excellent quality, and global distribution.
3. With the higher requirements for the performance of automotive aluminum sheet, we correspondingly improve our processing technology. We implements the 6S management system, and the product qualification rate is high.
4. For every order, Haomei staff follows up in time to ensure that customers can receive the goods safely from pre-sales consultation to after-sales delivery. With our own factory, we also can give you best 3003 aluminum sheet price.
Original Source:https://www.autoaluminumsheet.com/product/3003-aluminium-alloy-for-car-battery-shell.html
Tags: car battery shell , 3003 aluminium alloy , 3003 aluminum sheet price ,
Related Blog
Related Application
Contact Form