5083 6061 Aluminum Sheet for Bus Body
For the buses, the trend of new energy has been unstoppable. In major and medium cities, pure electric and other new energy buses have been put into operation. However, at present, there has always been a serious problem for new energy buses, especially pure electric buses.
Due to the addition of a large number of battery packs to the vehicles, to a certain extent, compared with fuel buses, at least 1- 2 tons weight is added. Originally, there is a problem with the battery life of pure electric buses, and such an increase in weight greatly reduces the cruising range of the vehicle.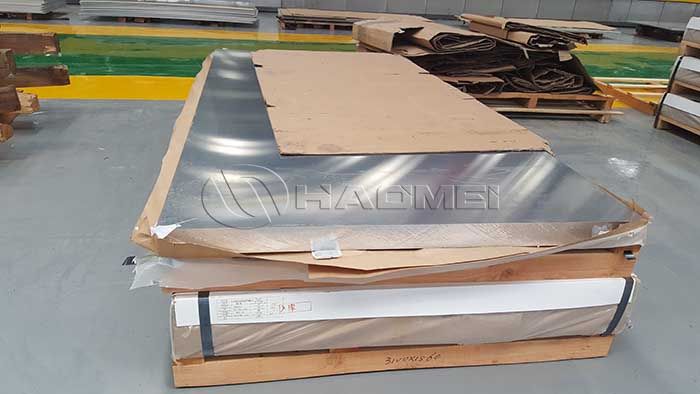 In terms of realizing the lightweight of the body and the weight reduction of the whole vehicle, the all-aluminum body structure has become the most effective way. With its excellent characteristics, it has been set as the standard configuration of the body frame and skin of new energy buses, especially pure electric buses, by many bus OEMs and bus companies.
The frame of the whole vehicle is welded by 6 series aluminum alloy, and the skin is completed by 5 series aluminum plate. The aluminum bus body brings long cruising range, and its weight reduction ratio is more than 30% compared with the general steel body. The car adopts a low entrance structure, and the interior space is spacious, with a maximum passenger capacity of about 80 people.
The main aluminum used in the bus is 6061 t6 aluminum plate. The main connecting parts are fully riveted. The weight of our 12-meter bus has been reduced by 500kg to one ton. The 12-meter city bus that has been supplied in batches weighs about 920 kilograms.
Vans and semi-trailers both adopt lightweight frame. The material is generally high-strength aluminum alloy (or high-strength steel plate), and equipped with air suspension , aluminum alloy rims, 425/65R22.5 tires,etc.
For example, the tank body of oil tanker produced in China is made of marine grade aluminium 5083 6mm sheet. The front and rear heads are made of 5083 7mm thick aluminum alloy.
On the premise of ensuring the quality, the weight of the body is greatly reduced, and the weight of the whole vehicle is only 7600kg (the weight of the ordinary steel structure 3-axle liquid tanker is about 11 000kg).
Original Source:https://www.autoaluminumsheet.com/a/5083-6061-aluminum-sheet-for-bus-body.html
Tags: uses of aluminium in cars ,
Prev:6016 Aluminum Plate for ABS
Next:Car Aluminium 6016 vs 6061
Related Product
Related Blog
Related Application
Contact Form