The Manufacturing Process of 5052 Automotive Aluminum Sheet
The aluminum alloy is is of great help in reducing the weight of the car. Every 100kg of car weight reduction can reduce fuel consumption by 0.48L/km. At present, aluminum alloy has been widely used in car bodies, car body frames, doors, hoods, fenders, engine hoods, car wheels. The uses of aluminum in cars are 5xxx and 6xxx aluminum alloy.
5182 aluminum plate is used for automobile doors, hoods, front and rear fenders, etc. Haomei 5182 aluminum sheet has a good stamping effect and no cracks after being punched. 6061 aluminum is mainly used for automobile wheels, which has medium strength, good corrosion resistance, weldability and good anodizing effect.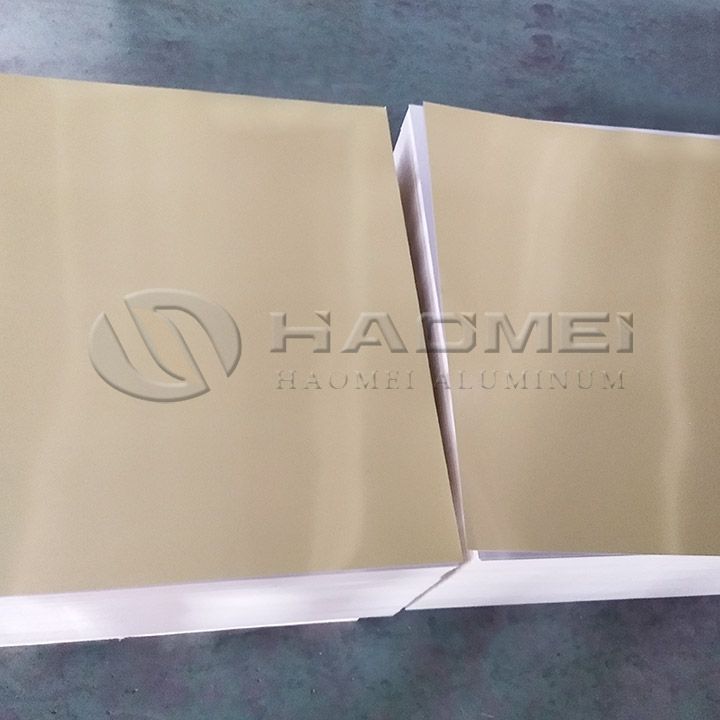 5052 aluminum sheet has high strength, good formability, corrosion resistance, and weldability. It is an aluminum alloy that cannot be strengthened by heat treatment, so it is mainly used for body inner panels and other parts with complex shapes.
Aluminum grade 5052 can be used for automobile skins, car doors, sheet metal parts, bottom plate, air storage cylinder, fuel tanks. Without reducing the fuel storage capacity, the weight of the fuel can be greatly reduced and the weight of the automobile can be reduced.
Its manufacturing process has the following steps: smelting, ingot casting, various pre-rolling preparations, flat roll rolling, heat treatment, and finishing. The preparation before hot rolling mainly includes ingot quality inspection, soaking, sawing, milling, aluminum coating and heating.
When there are segregation floats, slag, scars and cracks on the surface of the ingot, milling should be carried out. During the hot rolling process, we need to pay attention to rolling temperature, rolling speed, and lubricating cooling.
Haomei Aluminum is a special automotive aluminum sheet supplier. Welcome to leave message below to inquire 5052 aluminum sheet price.
Original Source:https://www.autoaluminumsheet.com/a/the-manufacturing-process-of-5052-automotive-aluminum-sheet.html
Tags: uses of aluminum in cars , ,
Prev:5052 Aluminum Plate for Fuel Tank
Next:The Versatile 3003 Aluminum Sheet
Related Product
Related Blog
Related Application
Contact Form