Aluminum Sheet Panels in Electric Vehicles
Aluminum sheet panels are the top structural material with the highest cost performance for manufacturing electric vehicles and race cars. It has remarkable weight loss effect, significantly reduces greenhouse gas emissions and has high recycling value.
Lightweight can also reduce the cost of power batteries for new energy vehicles. Electric vehicle systems that can be made of aluminum include: aluminum body panels, body frames made of extruded materials, die-castings, forgings, and castings, battery systems, anti-collision beam systems, motors and transmission systems, battery systems, etc.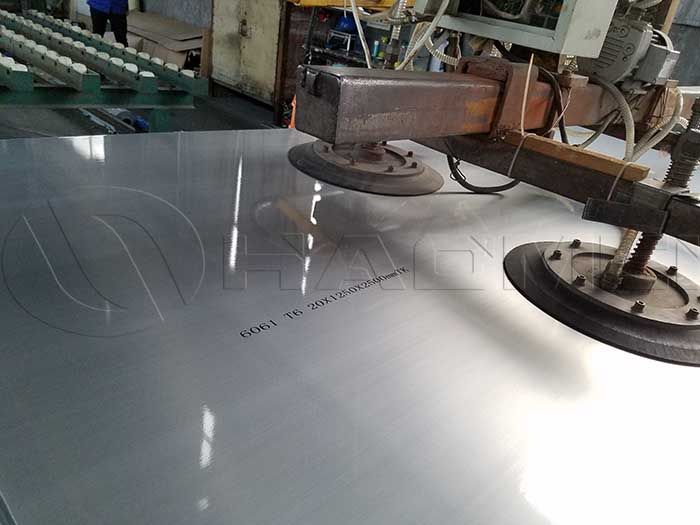 Aluminum plates are mainly used in automobiles for engine hoods, trunk lids, body roof panels, body side panels, fenders, doors and floors. Aluminum plates are used on engine hoods and trunk lids to reduce their weight by 25%, thereby improving performance and reducing fuel consumption. Its use on the floor can increase the rigidity of the vehicle, reduce noise in the car and reduce parts.
The aluminum sheet for cars are mainly produced with 6016-T4/T4P, 6111-T4/T4P, 6014-T4/T4P, and 6451-T4/T4P. A small amount of automobile panels are produced with 5182-0 and 5754-0 alloys.
The 6111 alloy is an American alloy, which was registered in the American Aluminum Association in 1982; the 6014 alloy was developed in Switzerland and registered in the American Aluminum Association in 1983; the 6016 alloy is also a Swiss alloy, formed in 1984 and registered in the American Aluminum Association.
The 6061 aluminum alloy reaches medium strength after special treatment (T6), and its strength is higher than that of the 5xxx alloys. Moderate strength is very suitable for the automotive industry. The aluminum alloy sheet used for different parts of the automobile body sheet is also different. 6061 aluminum plate is suitable for the making of fenders, hood outer panel and car doors.
The chassis of the car is the main frame of the vehicle, and all the power parts of the vehicle, including the engine, axle, gearbox, differential, etc., and the suspension system are installed on the chassis. The function of the automobile chassis is to support and install the automobile engine and its various components and assemblies to form the overall shape of the automobile, and receive the power of the engine to make the automobile move, thereby ensuring normal driving. The commonly used alloy for the chassis is AA6061.
The extrusion formability of 6061-O aluminum plate is good, and the hardness and strength of the finished product after quenching are high, which meets the requirements of high-end wheel hubs for light weight and high strength, and the formed aluminum products are beautiful and elegant, leading the development trend of the automotive industry.
Original Source:https://www.autoaluminumsheet.com/a/aluminum-sheet-panels-in-electric-vehicles.html
Tags: aluminium body panels ,
Prev:Race Car Aluminum Sheets 7075
Next:Discussion on the Production Technology of Aluminum Sheet for Car Door
Related Product
Related Blog
Related Application
Contact Form