What Is Aluminium 3.3535
The main alloys of aluminum automotive aluminum sheets worldwide are AA6016, AA6022, AA6111, AA6005, AA6009 and AA6010, AA5182, AA5754, AA5052, etc. For example: PlymouthProwler uses 6022 body panels, AudiA8 uses 6016 body panels, AcuraNSX uses 5052 as body panels and JaguarXJ220 and GMEV1 both use 5754 as the car body panel.
What are the aluminium 5754 properties? 5754 aluminum sheet, also called aluminium 3.3535, has a higher Mg content than 5052 aluminum plate. 5754 aluminum plate is a medium-strength aluminum alloy plate with good anti-rust and corrosion resistance, no color difference on the anodized surface, high fatigue strength and high weldability.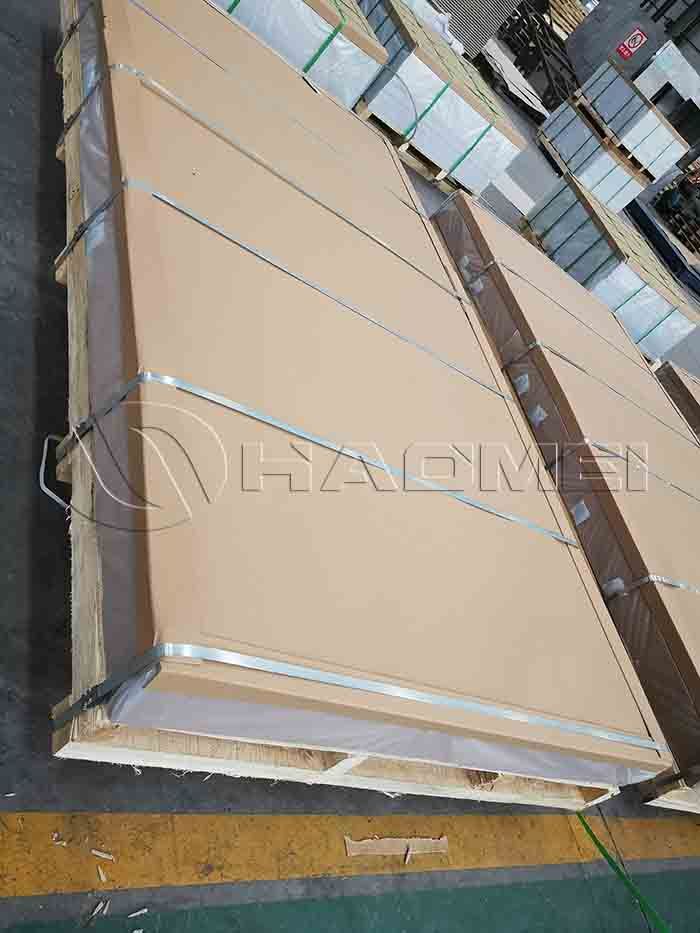 It is widely used in welding structures, storage tanks, pressure vessels, ship structures and offshore facilities, automobile manufacturing, transportation tanks, etc. Due to the advantages of hardness and tensile strength, it has been used in high-speed rail barrier plates in recent years. Usually, the 5754 aluminum plate will be annealed to the H111 or HO temper to be bent.
Fuel tanks are a necessity in modern car production. The use of aluminum alloy sheet not only reduces the weight, but also does not easily rust inside the fuel tank, eliminating the trouble of regular cleaning. Therefore, since 2000, foreign automobile fuel tanks have generally been made of aluminum alloy especially the heavy trucks.
The yield strength of 5XXX series aluminum alloy automobile sheet is an important index affecting its forming springback, which can be regulated by the solid solution content of Mg and the grain size. As the Mg content increases, the frictional resistance and grain boundary resistance increase, indicating that the solid-solution Mg atoms have greater resistance to dislocation movement, and the stress required to activate the dislocation source in adjacent grains is higher.
In order to reduce production costs and improve efficiency, the aluminum processing industry is also exploring the feasibility of producing aluminum automotive sheets by continuous casting and rolling (CC).
In this method, a hot rolling mill is arranged behind the continuous casting machine, and the continuous casting slab is rolled and deformed in the hot rolling mill before being cooled below the recrystallization temperature. The finished 5754 aluminum can meet the requirements of automobile companies in terms of mechanical properties, corrosion resistance, welding properties, and formability.
Haomei aluminium 3.3535 sheet can be used for door panels, engine covers, or trunk covers. Haomei Aluminum has developed a complete production process operating procedures and quality assurance system to ensure 5754 aluminum sheet quality. Welcome to leave message below to tell us the specification you need.
Original Source:https://www.autoaluminumsheet.com/a/what-is-aluminium-33535.html
Tags: 5754 aluminum sheet ,
Prev:The Advantages of Quality 5083 Aluminium Plate in Automobile Industry
Next:Automotive Aluminum Alloys: 3003 and 5052
Related Product
Related Blog
Related Application
Contact Form